Trick or Treat?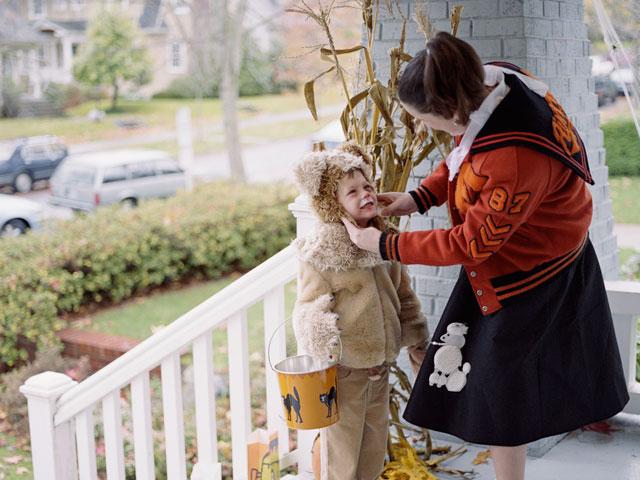 Related Content
From the editor: The views expressed in this article are the opinion of the author and do not necessarily reflect the views of The Christian Broadcasting Network. Leading Christian thinkers have disparate views on Halloween and how Christians should respond to it. We offer you, the reader, several different viewpoints on CBN.com so that you can prayerfully decide what is the correct response for your family.
Related Topics
Have you ever found yourself unwillingly tricked into something? The feelings that follow are certainly no treat by a long shot. A gambit of emotions soon begins to unfold, the first being resentment at the thought of being manipulated, the second being perturbed at the realization of being taken advantage of.
That's kind of the way I've been feeling lately. I've been thinking about just how many of us have been hoodwinked into this whole Halloween thing and just how pervasive this so-called holiday has become in our nation.
It never ceases to amaze me how the onset of a few descending leaves and the cool migration of the artic air as it moves southward, begin to change the portrait of our lives. We welcome the warm fall colors and refreshing temperatures as we revel in the sense of revitalization that comes along with the change of seasons. No sooner do we plant our mums, gather our pumpkins, and place our basket of plenty on our front doorstep that a new scene begins to emerge.
It has become a rather familiar sight, one that routinely makes its' debut as soon as we walk into any department store or open up a local newspaper. It is the onslaught of the ghoulish, the ghost, the witches and vampires that are visibly seen at every turn. Scary faces and carved out jack-o-lanterns once again invade our senses with their invitation to join in the celebration of the dark realm.
But you know what I've realized? We don't have to participate in the world's invitation to its'annual Halloween party! Sure it may take some determination and effort on our part, but the Word of God reminds us that we are NOT of this world, we have been called out of darkness and into His marvelous light. All we have to do is simply light a candle in order to "dispel" THE DARKNESS! And, it's not a candle to be placed in some hollowed out pumpkin, but rather it is a light to be placed on a hillside for all to see. (Matthew 5:14). We are those candles, those luminaries that shine forth with a message of hope to a people who are lost in the shadows of darkness.
Will you be that candle this harvest season? All it takes is an encouraging word to someone, or a smile with an invitation to know the very Savior of the world, Jesus Christ -- who by way of His life, brought the "light" into the world some two thousand years ago.
No tricks here … just the treat of knowing the one who loves us so much and has freely offered the beautiful gift of eternal life to all who will receive.
"I am the light of the world. Whoever follows me will never walk in darkness, but will have the light of life." (John 8:12).
Can We Pray For You?