Trust God without Hesitation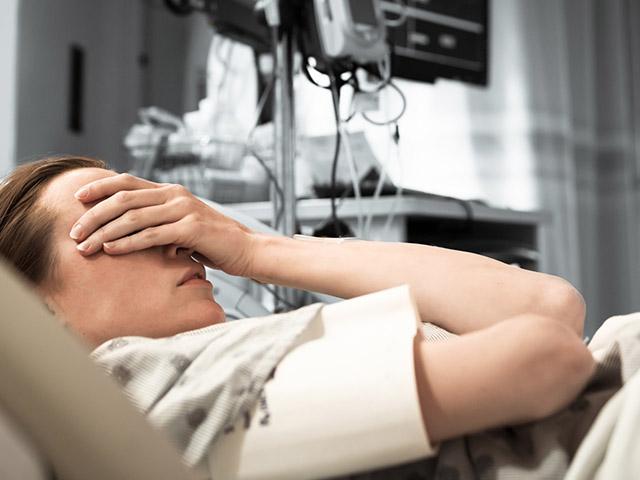 Related Topics
It was during a five-hour distraction-free drive to speak at a women's conference when I heard God's voice in my heart ask me a four-word question that changed my life forever.
Do you trust Me?
I wish I could say I answered with a resounding, Yes, of course, I trust You, but I didn't. Instead, I pondered God's provision, and honestly, what I perceived as the lack of it. While I had entertained the idea of a living God early in life, bad choices had filled my young adult years. But my life changed course when I met Jesus. I chose to move beyond my darkness and share the Good News with others.
I was prepared to give examples of the grace and mercy He offered me and tell these women at the conference how God offered these same gifts to them as well. Yet, as I continued my drive, I answered the Great I Am's question, Do you trust Me? with a big, I don't know.
Instead of answering His question, I tried to divert the conversation by asking my own question.
Can't we keep our relationship as it is; me talking about Your grace and mercy and You watching my back?
I knew God's heart from studying Him for the past few years and should have realized the question he posed had a purpose. Three weeks later, that purpose revealed itself when I suffered a grand mal seizure and was told I had ten days to live. As I lay crying in an emergency room bed, I heard that familiar voice in my heart once more.
Do you trust Me?
Often we find ourselves in moments that seem unsurmountable. During my moment — those ten days — I pondered over my past and choices I had made that drove my life's trajectory from one catastrophe to another. During that assessment, God showed me through scripture, prayer, and meditation, how He had kept me safe, even though I hadn't seen Him. Through family suicide, abusive relations, and great loss, He never left me. Sadly, the distractions of each calamity had stolen my focus. Instead of seeking Him, I acted as if I had everything under control.
But God loved me enough to allow me to run away from my pain. In my moment, I realized I couldn't run anymore. That realization forced me to face down the demons who had haunted me. I needed to ask myself, Do I trust God?
Daniel 3:16-26 shares the story of Shadrach, Meshach and Abednego. They knew in their hearts and minds they could trust God. The passage reads, in part,
"If we are thrown into the blazing furnace, the God we serve is able to deliver us from it ..." Daniel 3:17 (NIV)
I wanted what they had.
I knew in my head that God could protect me, but I needed to look beyond my newest catastrophe. If I were to die, I needed to know God was still worthy of praise and He would walk with me through this disaster.
When I comprehended the depth of love that God has for me was when I realized my future was secure.
My moment happened in April of 2011, several ten-day moments ago. After physical, occupational, and speech therapy, I now fill my time living a life that tells others of the God who says, "
"My grace is sufficient for you, for my power is made perfect in weakness." 2 Corinthians 12:9 (NIV)
God has a plan for each of our lives and his grace and mercy are there for the taking. You may be running from your own issues. Pause. Take a breath. These issues may be opportunities for a turning point in your life. Recall Joseph's words to his brothers regarding the hardship he had endured because of their actions.
"You intended to harm me, but God intended it for good to accomplish what is now being done …" Genesis 50:20 (NIV)
God used my moment — my ten days — to restore my faith and trust in Him.
Now I know God is with me and I can trust Him.
The same is with you.
Trust Him without hesitation. It's worth it.
Copyright © June 2018 by Robin Luftig, used with permission.
Can We Pray For You?