Useless Against an Assailant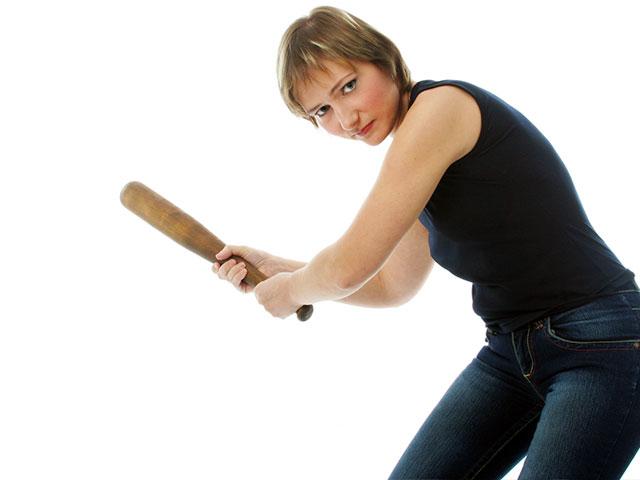 Related Topics
A loud crash awakened their petite daughter from a deep sleep. As a single mom, her first instinct was to protect her small children. She sprang from bed and grabbed the bat that was close by. With heart pounding and bat clutched to strike, she rushed out her door.
She checked the children's rooms. They were in their beds and sleeping soundly. White knuckles held her weapon close and ready as she cautiously checked the rest of the house.
Ahhh! A shower curtain had crashed to the floor, causing the disturbance. All was secure. She sighed with relief—especially when she saw the weapon in her hands. She was clutching the hollow plastic bat of her two-year-old. It was useless against an assailant.
However, the story gives us cause to think. No matter what difficulty we face, our weapons are never adequate. They are as plastic bats.
How often have we grabbed from our arsenal only to find our weapons grossly inadequate, even useless against the intruders of our lives? Consequently, when we have to use them, we become overwhelmed because of our inability to cope. We might even question where God is in the midst of our problem. Are we lacking because God has given us inadequate, or useless, weapons? Or is it simply that we are depending on our own weapons — or strength — rather than on our God?
As Moses led the Israelites to freedom, they were trapped between the Red Sea, mountains, and a fierce army chasing after them. As slaves, they knew the Egyptians' cruelty. Now they didn't even have plastic bats to fight with. They were doomed and were terrified.
In desperation, they cried out to the Lord for help. However, in the same breath, they hurled accusations at Moses for their predicament.
Then they said to Moses,
"Is it because there were no graves in Egypt that you have taken us away to die in the wilderness? Why have you dealt with us in this way, bringing us out of Egypt? Is this not the word that we spoke to you in Egypt, saying, 'Leave us alone that we may serve the Egyptians'? For it would have been better for us to serve the Egyptians than to die in the wilderness." Exodus 14:11-12 (NASB)
When we depend on our own strength, we easily become afraid. Then, are we like the Israelites? Do we feel like we have to take care of the problem? Are we terrified because we don't expect God to answer? If the problem is bigger than we can handle, helplessness and fear easily lead to anger and blame — all because we are trusting in ourselves.
In contrast, Moses' faith was not misplaced. He did not need a weapon. He was confident God would handle the problem.
Moses said to the people, "Do not fear! Stand by and see the salvation of the LORD which He will accomplish for you today; for the Egyptians whom you have seen today, you will never see them again forever." Exodus 14:13 (NASB)
The Lord parted the Red Sea and His children walked across to freedom. The Egyptian army followed and the sea closed over them. The whole army was destroyed without the Israelites raising a hand. (Well, Moses did hold his rod up and stretched his hand over the sea to part it!)
God sometimes chooses to let us participate in the fight — but we always need Him to fight our battles for us, whether we take part or not. Conversely, He doesn't need us in order to win. When He fights for us, victory is sure.
God never intended for us to be our sole defense. If we find that our resources inadequate in life's battles, it's because we're not fully depending on God. He is our shield, defense, bulwark, and strong tower. If we trust in the Lord rather than our plastic bats, we will find that He is never useless against an assailant.
For though we walk in the flesh, we do not war according to the flesh, for the weapons of our warfare are not of the flesh, but divinely powerful for the destruction of fortresses. 2 Corinthians 10:3-4 (NASB)
Can We Pray For You?