Watering the Pineapple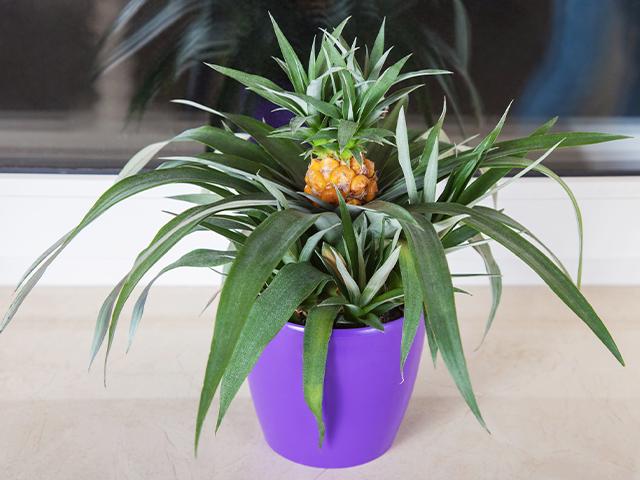 Related Topics
When a friend gave me the top of a pineapple his family had eaten, he said, "Plant this in dirt and it'll grow. Sometimes it takes a few years, and doesn't even need a whole lot of water." I placed the thing in a plastic grocery bag, put it in the garage, and forgot all about it.
A year-and-a-half later while cleaning the garage, I found the now-parched pineapple top and assumed it was dead. I started to throw it away, but then I thought, "Why not put it in a pot with some soil and see what happens?" I started watering my experiment once in a while, and after a few months, new life sprouted. When it got to about 20 inches tall, I transplanted it in the back yard, and after few more months, there was a pineapple growing in the center of the plant. I couldn't believe it.
There are times when it seems like your relationship with Jesus is dried up, shriveled, or dead. It might have been months or years since you've been to church, read your Bible, or took a few minutes to pray. Maybe it's been a long time since you even cared about the Lord. Maybe you've felt God doesn't care about you either.
 In the 2002 movie, The Count of Monte Cristo, Edmond Dantés had been unjustly arrested and thrown into a dungeon prison. Days turned into weeks, turned into months, turned into years. A lifelong believer up to that point, he gradually let go of hope, and finally lost his faith in God completely. One day he told another prisoner, "I don't believe in God." Abbe Faria replied, "It doesn't matter. He believes in you."
It's not too late to plant new seeds of faith and hope, or to start "watering the pineapple." If you're afraid that the Lord won't take you back, perhaps a reminder from James 4:8 would be helpful,
"Draw near to God, and He will draw near to you." (HCSB)
You might even think your sin is so awful that God will reject you, but 1 John 1:9 still affirms,
"If we confess our sins, He is faithful and just to forgive us our sins and to cleanse us from all unrighteousness" (NKJV).
If you decide to start fresh, you'll need to be patient. My pineapple had been dried up and forgotten for more than a year, and then after being planted, it took months to begin to sprout, and then another year before the fruit appeared. It just takes time. Sometimes a lot of time.
It's just as likely that when you begin to renew your faith, start worshipping again, and reading your Bible, it might take a while before you start to feel the presence of God. So be patient. Keep on investing in your walk with the Lord. It might be hard at first, but if you are willing to hang in there, your faith will be restored.
Maybe it's time for you to start watering the pineapple.
Copyright © 2019 Paul Linzey, used with permission.
Can We Pray For You?