Well-Seasoned in the Word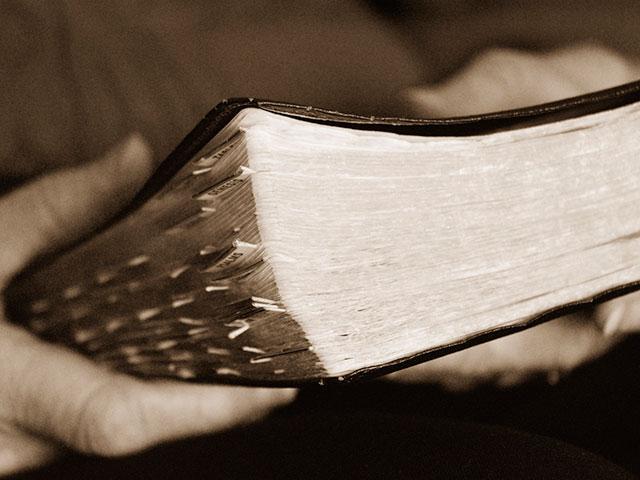 Related Topics
"You are the light of the world—like a city on a hilltop that cannot be hidden. No one lights a lamp and then puts it under a basket. Instead, a lamp is placed on a stand, where it gives light to everyone in the house." (Matthew 5:14-15, NLT)
As the world grows darker in sin, we must find time to trim our wicks and fill our lamps with oil. We are to be light to the world and salt to the earth. But have we lost our flavor? If we are well-seasoned in the Word and we maintain our prayer life, we will be making an obvious difference.
It takes soaking up the Word of God daily for the words that flow from our lips to be a sweet savor, an encouraging word to the hearer. It is so easy to become dull and bland without those times of refreshing in God's presence. Nobody likes plain 'ole, plain 'ole anything.
Many times, even a good steak needs some seasoning salt, a little garlic, butter, or steak sauce while it is marinating on the grill. The flavor of the meat is greatly enhanced. And so it is with us. When our lives reflect Christ, it will be evident after we have spent time with Him, because we will manifest His glory. The light will shine brightly for all to see.
People need to see Christ in us, the hope of glory, for them to want Him. Who wants what we have if we are not positive, and not full of joy and peace? I hear some Christians who always speak negatively. They are worrying all the time, and they are sad and gloomy. I think they must be lacking in some quality Bible study time, prayer, and church fellowship. We want those who do not know Him to say, "I know there is something different about you" or ask, "Why are you so happy?" Wouldn't it be wonderful to hear them say, "I want whatever it is that you have"?
I remember that I said those very words more than 29 years ago. I gave my heart to the Lord while watching The 700 Club. I went to visit a local church. The people there were singing and clapping, and some even danced in the aisle to the songs. I was overwhelmed. I had always attended a very traditional church while growing up, and I felt no enthusiasm or joy in it at all. I recall listening to the message intently; I had blocked out everything and had focused intently on the preacher as he spoke. I sat on the edge of my seat like I was at a long-awaited concert.
At the close of the service, I remember a lady asking me if I wanted to receive the Baptism of the Holy Spirit. I didn't even know what she was talking about, but I said, "Whatever you people have, I want it!" I was gloriously filled that very evening and spoke in tongues. My life was changed forever, and I have felt the joy ever since.
We can share the things we have learned by being salt and light with other believers so that they can enjoy their Christian walk and be better witnesses. It is important to remember that we are not offering a "religion" to anyone. We are telling them about a relationship with a loving, living Savior who can transform their lives and not only give them the gift of eternal life, but also the abundant life while here on planet earth. Jesus wants to add some seasoning to a bland spiritual life.
Got your lamps filled with oil? Follow me! Let's shine our lights and pour out some salt on those who need to taste and see that the Lord is good.
Oh, taste and see that the LORD is good; blessed is the man who trusts in Him. (Psalm 34:8, NKJV)
Copyright © Cathy Irvin, used with permission.
Can We Pray For You?