When God Speaks Personally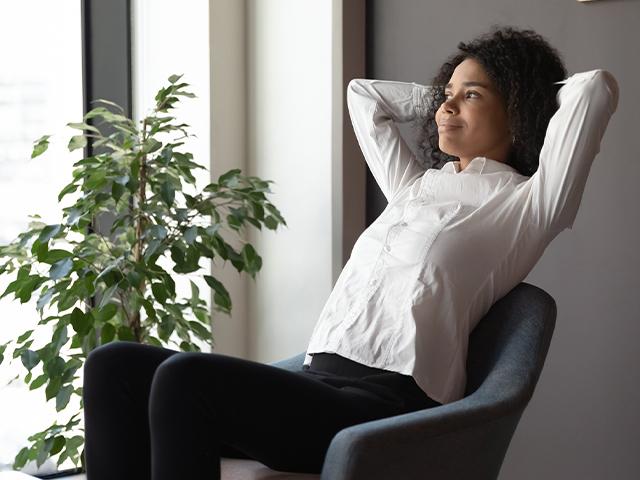 Related Topics
"Do not fear, for I have redeemed you; I have summoned you by name; you are mine." (Isaiah 43:1b NIV)
My mother and I were sitting on the couch when a fierce storm came up. As the storm raged, with wind howling, thunder banging, and lightning flashing, I became panic-stricken. My mother was terribly frightened of storms, and as a small child, I caught her overwhelming fear.
Suddenly, in the midst of the horrendous thunder and fierce lightning, I heard a voice say, "Don't be afraid." That voice filled me with joy, and I squealed with delight. I turned to Mother. "Did you hear that?"
When she said, "No," I realized it was a voice within me, and I believed it was God's voice.
I often think back to that time whenever I am afraid—a memory so powerful and real that I can never forget it. That was the beginning of tuning in to God's voice to know His will for my life.
Jesus confirmed this when He said,
"My sheep listen to My voice; I know them, and they follow Me." (John 10:27 NIV)
When in high school I attended a youth camp, where I heard an international missionary speak and show slides of her work as a teacher in Pakistan. I heard God speak, "Pat, this is how I want to use your life."
When I went home, I shared this with Daddy. His reaction was, "God wouldn't do that." I struggled to hold back the tears, but I was convinced that God had called me to be an international missionary. With time Daddy grew to accept this as God's calling for my life.
After 35 years as a missionary teacher in the Middle East, I settled in a retirement community. The first day in exercise class, as I saw a man walk in, the thought popped into my mind, This is the man you are going to marry. I had no intention or desire at this stage of my life to marry. I pushed that thought away and forgot it. Not until much later, after spending time with him and accepting his marriage proposal, did I remember that thought.
That fits the pattern of my life—the way God lets me know His will and plan and confirms it through His Word and other people.
Can God speak to you? How can you know it is God who's speaking? There are many ways He leads us: through His Word, circumstances, and other people. God assures us in Psalm 32:8:
"I will instruct you and teach you in the way you should go …" 
Copyright © 2020 Patricia J. Frost, used with permission.
Can We Pray For You?