Mommy and the Joyful Three
05/23/19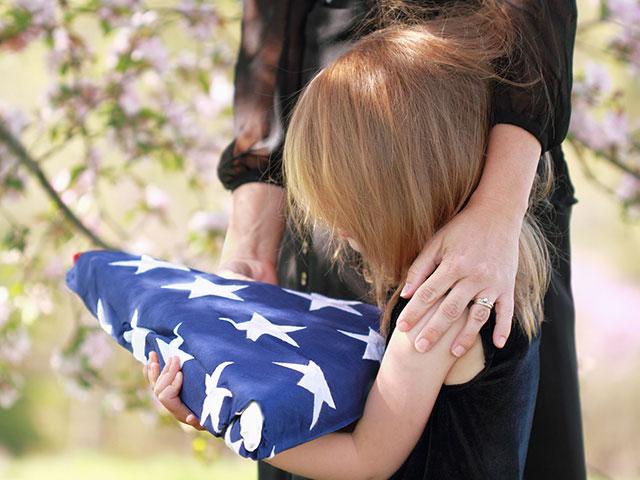 As a child, Memorial Day meant camping, fishing, tubing down a river and roasting marshmallows over a campfire. I was really not aware of the gravity of the "holiday". It was just the kick off to summer fun.
Growing older, I learned more about the significance of Memorial Day. It's not just about red, white and blue Jell-O molds and small town parades. It's certainly not about a three-day weekend. Memorial Day is about honoring those who gave their lives protecting our freedoms.
It's sad to think that most people this weekend will think more about swimming, making s'mores and setting up the tent than they will about the people who died while serving in our military.
Even if you are a pacifist, it is important to honor those who sacrificed their lives for our country. God has blessed America with many heroes who have bravely fought and selflessly served.
My children are excited about the upcoming three-day weekend, but I want to make sure they understand what we are honoring. The discussion with young children doesn't have to get into death and war. My family will simply talk about the brave men and woman fighting for us.
I have a few crafts planned to help them value Memorial Day. I want them to see how vital these men and woman are, but not to feel depressed by the events that have taken place in our history.
The first project is to make cards for soldiers who are currently serving in the military. I want my children to be thankful for our brave soldiers. To show their gratitude in this way will help them to understand how much of a gift this is for all of us.
Then, we are going to make cupcakes and cookies for our local veterans. Though it's not Veterans Day, it is still important to honor those who fought in wars past and are still with us. You see them handing out poppies and collecting money in front of stores this time of year. It is easy to find them around Memorial Day. There is also a local veterans' home here where I live.
The third craft I have planned is something we do almost every holiday, making a homemade wreath. I love wreaths for the simple fact that you can be so creative with the decorations on them. I am going to have my children make flags out of paper and other drawings and pin them to the wreath.
The meaning of holidays gets lost these days; it's more about the celebration than the reasons behind us having a day off or an excuse for a barbeque.
Do you have any special things planned for this Memorial Day?