Eyes on the Conductor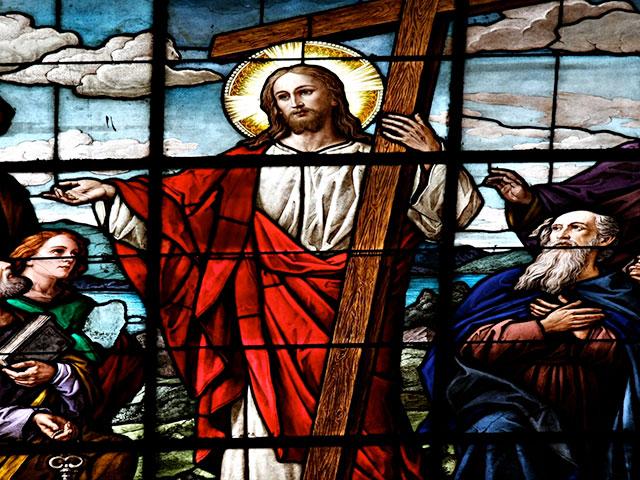 Related Topics
Oops! Alexandra started before the conductor gave the signal. He looked at my granddaughter and she immediately stopped. Not a good beginning, but she is learning. Timing is important and beginning too soon was not ideal. The rest of the concert went well, no more glitches. I must say that the seventh and eighth graders played extremely well and the music was beautiful. I am an extremely proud grandma. 
I began to reflect on the fact that Alex began on a wrong note, even though her violin playing had improved. These reflections allowed God to teach me some new lessons and to relearn forgotten ones. 
Practice is important. We don't play our notes well or at the right moment if we don't practice. Alex's playing had improved with practice. The first time you share the gospel may not work so well. Keep at it, keep practicing. We all need to practice kindness, faithfulness, prayer, and witnessing. The list can go on and on. Watch a small child or a new believer pray. Often they don't know how to begin or what to even pray for. However, if they are taught the Lord's Prayer, read the Psalms, or just pray, they improve. Their words may still be simple, but no longer are they at a loss to know how to approach God or how to pray. We all need to practice, to pray without ceasing. When the difficulties come, I need to know that God listens and will give me direction. The more I have sought out the Lord, the quicker I go to Him. The musicians needed to have practiced with the conductor to know what to look for when he raised his hands. It wasn't automatic. He had taught the students. They had spent time practicing together not once, but over and over again.
Watch the Conductor. Do we keep our eyes on Jesus? The hymn "Turn Your Eyes Upon Jesus" comes to mind. Jesus is the one that we should watch. He will let us know when to begin. How often do we, like Alex, start before we should, and play the note at the wrong moment. Alex turned her eyes back to the conductor, recognized her error, and quit playing. Do we recognize that we have not been watching Jesus as we should? Do I stop, and then watch Jesus, my Conductor? 
"I keep my eyes always on the LORD. With him at my right hand, I will not be shaken." (Psalm16:8 NIV)
Don't watch others. The musicians can listen to the others play and be blessed by it, but they need to play only the notes written for them. The bass and the violin play different notes to the same piece. Each person needs to play his part, not someone else's. God knows what instrument needs to be played, and at what moment. That is not our responsibility. I often watch and compare myself with others, and miss playing my part.
Don't quit. Alexandra didn't quit. She looked for the conductor to raise his hands, and she began again at the right moment. I want to do the same. I want God's timing. Sometimes I think I have the answers, and I'm out of sync with God's leading. My desire is to follow his lead, but I'm either ahead or late. I should just stop, and then start again at the right moment. The conductor didn't ask her to leave because of a mistake. So don't think God is going to ask you to leave. He wants us just to stop, and start again, letting Him direct. God wants us to be a part of His orchestra. Don't quit! Just stop, and look to Him again.
"Then Jesus told his disciples a parable to show them that they should always pray and not give up." (Luke 18:1 NIV)
Now that I have reflected, I am prouder of the fact that Alexandra didn't quit rather than her ability to play the beautiful music. She looked to the conductor and began again. I need to follow her example and begin once again.
Lord, I thank you for allowing me to be a part of your orchestra, to practice, to watch you, and begin anew. May we all begin again and not quit!
Copyright © Kathy Schultz, used with permission.
Can We Pray For You?