I Like Being Angry!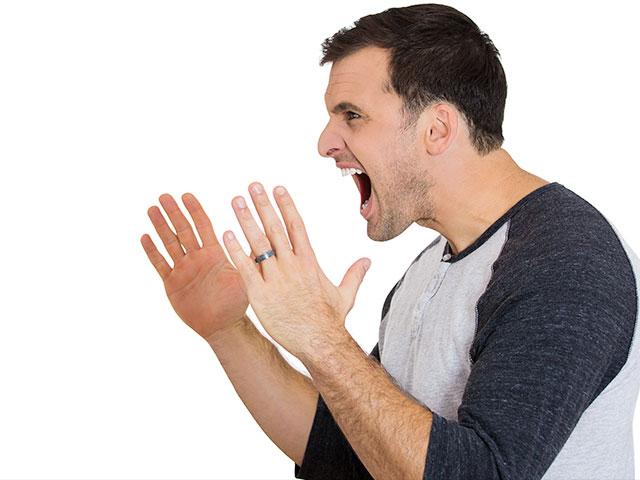 Related Topics
Last week, somebody—a Christian, in fact—told me he liked being angry. When I questioned if he really meant it, he repeated, "Yes, I like being angry."
He then added, "It makes things happen."
Like anger? Because it makes things happen? Oh, it makes things happen all right, but none of it is good. The results of anger are bad. It brings hurt and destruction. I've seen a wife curl up in a fetal position when her husband started ranting and raving. I've known rebellious teens turn away from God because of their parents' anger. The news is full of cruelty and murder that comes from it. How could anyone like anger?
Like being angry? I was horrified at the thought. He spoke those words on the spur of the moment. I'm not sure he would stand by the comment, but I kept thinking about it nonetheless.
In Colossians 3:8, God tells us,
"But now you also, put them all aside: anger, wrath, malice, slander, and abusive speech from your mouth." (NASB)
With God's Word so clear, how can a Christian like anger? The Lord's intent is confirmed in Ephesians 4:31,
"Let all bitterness and wrath and anger and clamor and slander be put away from you, along with all malice." (NASB)
God wants us to get rid of our anger. However, as I contemplated the concept of liking to be angry, I realized that maybe it is not uncommon to like anger. It's just not common to admit it. In fact, I became aware that there have been times when I liked being angry. Why? Because I felt like it would make things happen.
The times I remember were times when I was hurt by somebody close to me—somebody I expected to care for and protect me, not to harm me. When the injury was unexpected and deep, I wanted the offender to hurt too. I didn't want to forgive until he/she apologized—or until he/she suffered too.
I always worked through it. I always came to a place of forgiving. However, there were times, especially with my husband—the one closest to me— that I hurt back before I forgave. Later, I always regretted the harm I caused, but that didn't necessarily prevent it from happening again.
Why? Because in the moment I liked being angry! I thought it could make things happen, that I could get my way, or that it would even the score.
Recently, I ran across an explanation of why we like anger: "Anger is the weak person's imitation of strength."
I like anger when I feel wounded and weak. I like it because it makes me feel strong. However, that strength is imitation. It's fake. It doesn't deliver what I really want, and I always regret what happens through that artificial strength.
When we are wronged and feel weak, we don't have to make things happen. Paul said,
"Therefore I am well content with weaknesses, with insults, with distresses, with persecutions, with difficulties, for Christ's sake; for when I am weak, then I am strong." (2 Corinthians 12:10, NASB)
It is only as we are weak, and thus trust in God, that He shows Himself strong through us. He rarely intervenes when we try to defend ourselves instead of trusting Him. On the other hand, He will fight for us if we stay weak and yield to Him. We won't need imitation strength if we learn to appreciate our weakness.             
Teach me, Lord, to be glad in my weakness, and to seek Your strength when I'm wronged.
Copyright © Kay W. Camenisch, used with permission.
Can We Pray For You?