Got Time for Patience?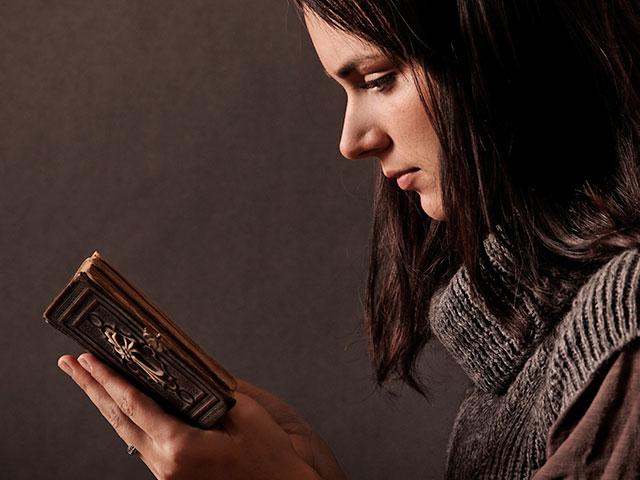 Related Topics
I sat there, reading my Bible, and tried to still my jumpy legs. The day ahead filled my thoughts and I hurriedly read. I peeked forward to see how long the chapter was. I have 35 more verses? Ugh. I have so much to do, and I have to read another chapter after this. My morning devotions come first thing (after I have made a cup of tea and peeled a banana). I read through the Bible each year and on the morning I read Exodus 31-33, I rushed to finish. I had to hit the treadmill, do laundry, run to the store, meet my accountability partner for lunch, figure out what to have for dinner and get all the ingredients, and then cook it. On and on my plans went.
In the chapters I read, the account of the grumbling Israelites at Mt. Sinai convicted me.
"When the people saw that Moses delayed to come down from the mountain, the people gathered themselves together to Aaron and said to him, '"Up, make us gods who shall go before us. As for this Moses, the man who brought us up out of the land of Egypt, we do not know what has become of him."' (Exodus 32:1 ESV)
Then it hit me, the impatience of the people at Mt. Sinai was mine. I too sat before the Lord grumbling and stiff-necked. My daily idol of checking things off my list spoiled my precious time with Him. At that realization, I paused to confess my sin and ask the Lord's forgiveness for my hurried attitude. And I asked Him to open my eyes to all that He wanted to tell me and teach me through His Word.
It does no good to be impatient with God. Every time we try to hurry His actions or our reactions, we chase after other gods, other idols to make ourselves feel better about who we are. So, even knowing what we know about God, sometimes we remain stiff-necked, just as the Israelites were during their days in the wilderness. Yet the Lord answered the entreaties of their intercessor, Moses, and did not blot all of them out. He preserved some. His glory and promises shown, even through their sin of unfaithfulness.
That morning, I made myself slow down and look carefully at how the Lord exposed the great sin of the Israelites. The people supposed that Moses had forgotten them, and that his delay was cause for them to create their own idols to worship. They knew he was with the Lord on the mountain, but they wanted Moses, their visible leader, and they wanted him immediately. Did they so soon forget what God had done? Had they made Moses their idol?
God rescued them from their Egyptian yoke of slavery, and after only three months in the wilderness (safe from their oppressors), they had already groused to Moses about leaving Egypt and its resources ("We remember the fish we ate in Egypt that cost nothing, the cucumbers, the melons, the leeks, the onions, and the garlic." Numbers 11:5 ESV). God had just given them His commandments in precise detail and promised them their future conquest over Canaan, the Promised Land. They did not know or come to understand their test of faithfulness. They did not know that their time of wandering would be 40 years—40 years of impatient grumbling.
Thank God Moses interceded for them, although not all of them were saved. Actually, all who left Egypt 20-years-old and upward, except Joshua and Caleb, perished before reaching the Promised Land. Joshua and Caleb showed faith in the Lord and trusted His promises to lead them in overtaking the inhabitants of the land they were to inhabit. God rewarded Joshua and Caleb's patient faithfulness, but as for the faithless remainder, He "let their carcasses fall in the wilderness" (Numbers 14:32).
As I reread those passages, I thanked God for slowing my pace. He gave me the opportunity to reflect and learn. If Joshua and Caleb gained such a reward for their patience during the time of Israel's 40-year test in the wilderness, how could 40 minutes of reading not benefit me? 
Copyright © Lisa Kibler. Used by permission.
Can We Pray For You?