What's Your Story?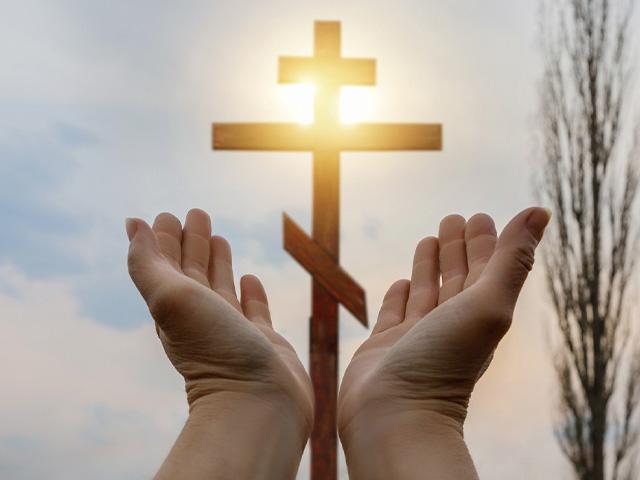 Related Topics
Everyone has a story. For people who follow God, that story may parallel His treatment of the Israelites. In the prophecy of Ezekiel 36, we learn God's plans for His people. Once He chastises them for their immorality, He restores them to a much better state. The reasons? "Then you will know that I am the Lord" (Ezekiel 36:11b ESV) and "Then they will know that I am the Lord" (Ezekiel 36:38b ESV, emphasis added).
One of the benefits of aging is in looking back to see God's work in one's life. That hindsight allows us to proclaim what He's done.
My story began in a small town in Northern Maine. One cold November evening, as an eight-year-old boy, I responded to an altar call to repent of my sins and make Jesus my Lord. At that moment, I inherited God's biblical promises. However, it would take years for me to become more fruitful and to reap many of the rewards of those promises.
Three months after my decision for Christ, my father died. I witnessed firsthand the power of God by watching my mother lean hard into her faith. Promises came alive, among them: "I will never leave nor forsake you" and "I will provide your needs." Role models and acts of kindness from a close-knit community touched our family. I wouldn't trade my upbringing for anything.
An abrupt job termination and a rejected marriage proposal wreaked havoc on an untested ego and a brittle heart in my early 20s. At the time, I was ill-prepared for marriage. As for the job, it paid the bills and taught me valuable knowledge and disciplines, but I didn't like the work. Eventually, I landed at a stable company, under a mentor who tapped my potential. Am I ever thankful for that experience, which lasted a quarter-century. On both fronts, free agency brought better opportunities. Though hard to accept, my rejections were favors in disguise.
Today, I see those painful events as crucial components of God's work to shape me. Had I been writing the script, I wouldn't have chosen those difficulties. Yet now I see how God spared me from more heartache and developed me in ways I never imagined—professionally, personally, and spiritually. His work on me continues, but now "I know that He is the Lord." Thanks be to God.
The human heart can be stubborn, rendering lessons hard to learn. We must be "tilled and sown" (Ezekiel 36:9 ESV) to become fruitful. However, when the harvest comes, we experience something profound. Our faith leaps from the pages of the Bible, the truth of the Gospel shouts from our very being. We have a story to share with the world and can provide an eyewitness account of the power of God at work. As Peter says so eloquently, rather than following "cleverly devised myths," we've become "eyewitnesses of the majesty of our Lord Jesus Christ" (2 Peter 1:16 ESV).
Of course, difficulties aren't God's doing. We bring them upon ourselves with bad decisions, or we become victims in a fallen world. It may take decades for God to salvage us from our catastrophes. His imprint, however, is unmistakable. Redemption: it's what He does.
Has God changed the script of your life in ways you wouldn't have written it?  Has He turned a setback into a victory? Please encourage others by leaving a comment, bearing testimony to what He's done. What's your story?
Copyright © 2019 Tim Bishop, used with permission.
Can We Pray For You?