Wishing for Wings?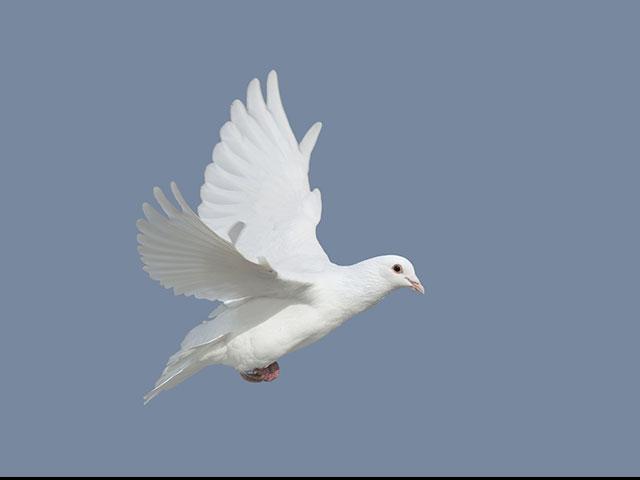 Related Topics
Have you ever wished for something that was impossible? Yes, I am aware that with God all things are possible. However, there are some things that are not made to be possible. It just isn't in God's plan for us to have wings.
You see, David was in a very difficult place. He was pleading with God to hear his cry for help. David was facing a most difficult time in his life. Not only were his enemies giving him fits, his friends were giving him fits. We can understand that our enemies give us trouble and cause us grief – that is in the nature of an enemy. But what about when friends turn into enemies or at least cease being friends? 
Psalm 55 finds David in this exact place. The first part of his cry extends to God because the enemies were…well, they were being enemies. They were making threats; they were making loud threats; they were angry, and they were hunting him down in their anger. He describes his fear of them and his prayer for deliverance.  
Later in the passage, we see why these enemies were weighing on him so heavily. He states that he could bear this if it were just an enemy doing enemy things. But this is not the case – this is a friend who has turned into an enemy and is now taunting David. This is someone who walked with him to the House of God. This is someone who knew David's innermost thoughts and secrets, and the pain is so great that he wishes for wings. 
In Psalm 55:6, David says,
"Oh, that I had wings like a dove; then I would fly away and rest!" (NLT)
How many times have we wished the same for ourselves? But God did not create us with the ability to sprout wings. He didn't create us with the ability to develop gills. He didn't give us the option of becoming the four-legged panther. All of these would have taken David away from where he was to a place where he could rest – he thought. 
But running, or in this case, flying, would not bring David the comfort he wanted. It wouldn't bring the friend back. The friend-turned-enemy's taunts would not stop – they can ring in your head and wound your heart for days and years. Even out of sight and far away, the wounds of the friend-turned-enemy can continue to make you question your own standing before God or your own attitude and actions in the breakup of a friendship.
So God will not do this particular impossible thing because we weren't made to have wings. 
But we were made to run to Him with every care and concern that touches our lives. We were made to wish for and seek after the comfort of being surrounded by his loving arms. We were made to rely on Him to heal the hurts and wounds caused by our enemies and our friends-turned-enemies. 
Wishing for wings? Run to God and pray for comfort – it always works better. 
Copyright © Joanna Felts. Used by permission.
Can We Pray For You?