Continual Blessing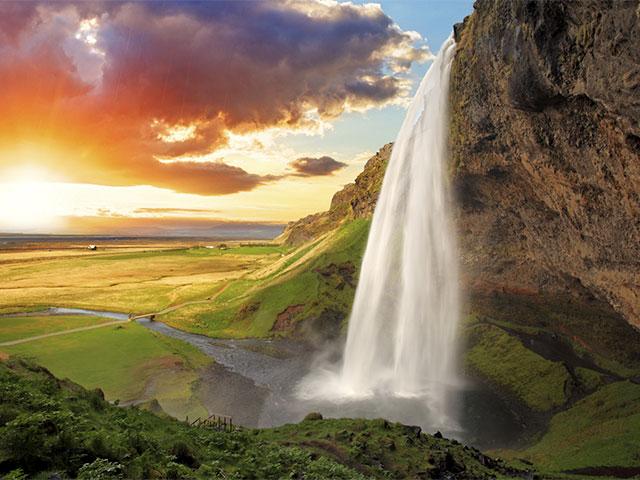 Related Topics
Imagine what it would be like to experience continual blessing. That is blessing without interruption or end. Blessing that perpetuates until every area of your life flourishes with strength and well-being.
God's blessing moves from heaven to you through sanctification. Sanctification is freedom from sin to holiness and it is found in the tabernacle. In Exodus, God spoke with Israel about the tabernacle. God instructed his people that the tabernacle was to be filled with the incense of burned lamb.
The Lord said, "Now this is what you shall offer on the altar: two lambs of the first year, day by day continually. . . This shall be a continual burnt offering throughout your generations at the door of the tabernacle of meeting before the LORD, where I will meet you to speak with you" (Exodus 29:38, 42, NKJV, emphasis added).
Through Jesus' death on the cross, he became the sacrificial lamb for you and me (see Hebrews 9:11-14). Jesus' spilled blood remains before God the Father as a constant reminder that you have been redeemed. Your life has been sanctified and set apart for continual blessing because of the Lamb.
Are you looking for an answer today? Is there a problem you can't solve on your own?
You can receive a fresh visitation of the Lord by coming to the tabernacle of communion where Jesus blood was poured out. It's the fellowship of prayer — a place of sanctification where God has promised to meet and speak with you (Exodus 29:42).
God will provide answers to your urgent needs and solve your most difficult problems as you enter into the holy place through the blood of the Lamb and continually wait upon Him there. Scripture reveals that continual blessing (or multiplied blessing) is found in continual surrender:
"And all these blessings shall come on thee, and overtake thee, if thou shalt hearken unto the voice of the LORD thy God." Deuteronomy 28:2 (KJV)
God's body of believers must stop listening to negative voices of this world. This is the day for you as a Christian to turn your ear towards heaven. Look up and listen. God has given you a victorious spirit, not a spirit of dread. The blood of Jesus is not diluted or watered down. It is thick with suffering. It is red with holiness. You have been saved by His blood and no last day demon from hell can add regret or sorrow to you. Emotional distress and spiritual decay are not God's will for you. God intends for you to flourish in blessing in spite of famine.
Romans 16:20 proclaims, "The God of peace will soon crush Satan under your feet" (TLB).
Through the fellowship of continual prayer — continual blessing is received.
Precious Lord Jesus, you gave it all for me. I surrender once again to your great love. I receive you into my heart. I will never tire of calling upon your name. Fill me again. Every moment I will daily and continually yield to your hand. The hour is dark for this world. Circumstances prove your coming is near. Your light pierces through the darkness. Hide my life in you. Wash me with your blood. Cleanse my life and forgive all my sins. May I be found faithful. Call me up as your beloved, your bride. All that is within me yearns for you. Thank you for blessing my life with the continual outpouring of your Holy Spirit. Nothing this world offers compares to one moment with you. I worship you, my Lord. May your glory be seen in the earth and in my life today, in Jesus mighty name. Amen.
© 2009, Jacqueline Overpeck. Used by permission. This material may not be published, broadcast, rewritten or redistributed without the consent of the publisher.
Can We Pray For You?