How Long, Lord?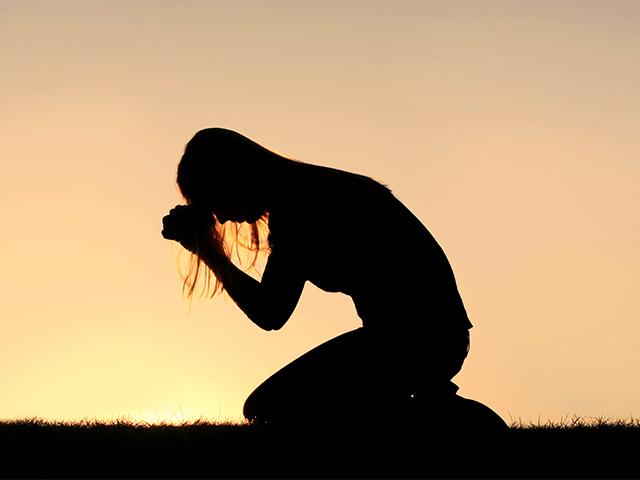 Related Topics
"How long, Lord? Will you forget me forever? How long will you hide your face from me? How long must I wrestle with my thoughts and day after day have sorrow in my heart? How long will my enemy triumph over me?" Psalm 13:1-2 (NIV)
Anxiety engulfed me. Sitting up in bed, I fought to breathe.
This time it centered around our move to North Carolina. How would we move Mom there? What about her hospital bed? How could we load it into the moving truck and still have a place for her to sleep? What about our son who remained behind?
Ever feel like that? 
That's what I thought.
Where does anxiety come from and why do I struggle so much with it? 
It helps to know that King David suffered from anxiety. Seems like he had a better reason—people were constantly trying to kill him. Usually, I'm just worried about what others think of me, or if we will finally be able to take a vacation. 
Many times, I worry about my adult children. Those are the thoughts I struggle with the most.
A pastor I enjoy says all sin stems from unbelief. The more I've chewed on that, the more I'm convinced. 
Do I really believe the Lord has my best in mind? Do I really believe He is sovereign? Can He protect my children? Does He really love me in spite of myself—my sin?
The Bible shouts a resounding "Yes!" to all of the above.
Still, I doubt. And worry.
What is the antidote? Thank God, He has given us His answer. It is found in Philippians 4:6-7,
"Do not be anxious about anything, but in every situation, by prayer and petition, with thanksgiving, present your requests to God. And the peace of God, which transcends all understanding, will guard your hearts and your minds in Christ Jesus." (NIV)
Prayer brings me to the heart of God and the truth about myself. The more I understand God, His Word, and the priceless message of salvation, the more I comprehend my unworthiness. This brings me to my knees in much-needed humility and lifts God up to His rightful place of worship.
As my anxious heart prays to a forgiving, loving, faithful God, I begin to taste His peace. 
Beth Moore said once that she began to thank God for His answers before He answered. And the verses above command us to pray with thanksgiving.
I've begun to do that in my prayer life. I have prayer cards with Scripture verses for each of my family members. As I pray the verse back to the Lord, I thank Him for how He will answer.
I look back on the awesome ways He has answered in the past—ways I could not have imagined—above all I could ask or even think.
Funny thing, as I pray, peace comes. It did for King David, too. 
And it will for you.
Copyright © 2018 Pauline Hylton, used with permission.
Can We Pray For You?