Regaining Childlike Faith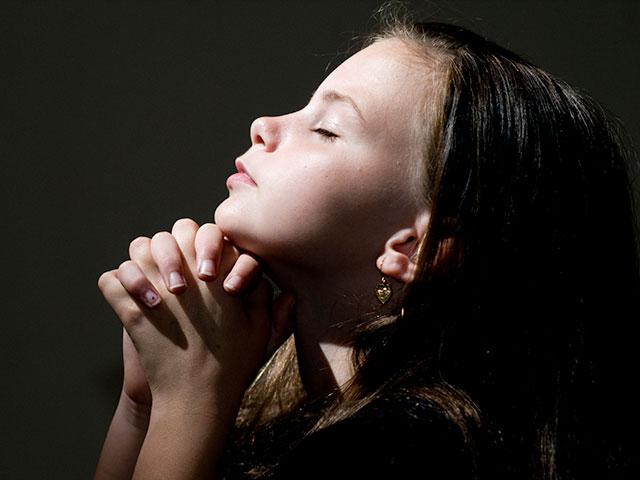 Related Topics
As a child I recall spending my days climbing trees, hopping fences, and rolling down hillsides of daisies at full speed ahead on a hot wheel with a flimsy tire.
If we stop for a moment, closing our eyes tightly, we can all look back to a time when we had no worries and no cares. Were we only oblivious to the world around us because of our innocence or as children were just more tuned in to God?
Growing up in the south, amidst honeysuckle vines and lazy Sundays, I seldom remember worrying about anything more meaningful than if I could have an ice-cream before dinner. I trampled through tall grasses, never fearing snakes. I climbed trees, never fearing falling. I played hide-n-seek in the dark when the moon was behind southern rain clouds. There was nothing I feared.
As I grew older and had children of my own, all those worries that I never knew came rushing to greet me. I had a child with asthma. I had bills on the table and moments I didn't know where our next meal would come from. It was then that I allowed all those worries to overtake me. I felt defeated.
As the years passed by, I began to dwell upon the days of my childhood, searching for the antidote to cure all those fears that were making me lose my way. When I shut my eyes tightly, I could see all those days I played without worry. I could see all those times I nearly stumbled over those fences -- yet never fell. I could see all those times I walked thru the darkness until the moon came out from behind a rain cloud. It was then that I realized it wasn't age that had held me away from those worries. It was my faith in knowing that God would always be there right beside me and an angel in times his own arms couldn't reach.
No matter where I went and what I did, I knew God was there and that gave me the strength to go through uncharted territories of the woods and to stand in the darkness. When I opened my eyes, the words of Psalm 23:4 began to echo in my mind:
Yea, though I walk through the valley of the shadow of darkness, I will fear no evil: for thou art with me; thy rod and thy staff they comfort me.
As I began to relinquish control and lean on God, slowly that little girl with the faith of a thousand men came rushing back to greet me. I embraced her and I became the woman God wanted me to be.
I still have those days those worries try to overtake me -- yet I refuse to be defeated. God is my fortress and I will walk anywhere as long He follows, knowing where ever God is there is safety from falling.
So, the next time you feel yourself caught up in the fear of the world, close your eyes tightly for a moment -- envision that child who walked without looking over their shoulders; the person you were before the world took it's toll on your spirit. Today I pray that as you approach those trees in your life that remain unclimbed, you will grab onto a branch and go to new heights. I pray that despite those fences you are afraid of, you will know that even if you stumble, God will never let you fall. And most of all, I pray, that as you walk through the darkness, you will know that even when the moon goes behind the clouds, you still have "the light of the world" right beside you every step of the way.
Copyright 2011, Brooke Keith, Used by permission.
Can We Pray For You?